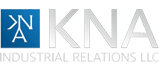 The day-to-day relationship of an employee and their immediate supervisor plays a huge role in a worker's morale, motivation and productivity. The achievement of company goals depends on it.
When either managers or employees don't have the communication tools they need, this can instigate union organizing campaigns, litigations, grievances, and other avoidable and costly disruptions to daily business operations.
KNA is dedicated to helping individuals communicate lawfully, respectfully, and effectively.
Our Employee Relations services: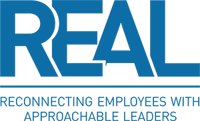 Reconnecting Employees with Approachable Leaders
REAL Coaching encompasses two arenas:
With R.E.A.L. Coaching for Management, KNA delivers coaching and instruction to foster open and honest dialogue — building and strengthening a workplace culture that is equipped to deal with conflicts and workplace issues when they arise.
We help managers to have healthy conversations.
We help managers to create an open door policy.
We help managers to be more approachable.
When supervisors and managers across all levels can develop positive Employee Relations, you can propel productivity, reduce risk, decrease turnover, control costs, and improve operational efficiencies.
With R.E.A.L. Coaching for Employees, KNA delivers coaching and instruction to develop the tools necessary to communicate effectively with supervisors — helping employees to build confidence and talk honestly about concerns in the workplace.
We help employees to communicate respectfully.
We help employees to understand that communication is a two-way street.
We help employees to approach supervisors.
When employees have the insight and the tools they need, they can communicate properly, improve teamwork and performance, and deal appropriately with small issues before they become big problems.
Respect is the central theme of positive Employee Relations, and ourprograms are geared to facilitate respect between all parties — driving management and employee success.
Contact KNA today for more details about our Employee Relations services.